AILET Vs LSAT India - When it comes to law entrance exams in India, AILET and LSAT-India is counted among the most popular exams. AILET (All India Law Entrance Test) is conducted for admissions to law courses offered by National Law University Delhi whereas, LSAT India is held every year for admissions to more than 50 law colleges across India. Admissions to the top law colleges of India, often, candidates appear in both these entrance exams. Thus, with 'AILET vs LSAT India', a comparison is drawn between both these exams covering all the essential aspects that the candidates need to know. Read the complete article to know more about AILET vs LSAT India and other related information.
LATEST - LSAT India 2021 application form is open - Apply here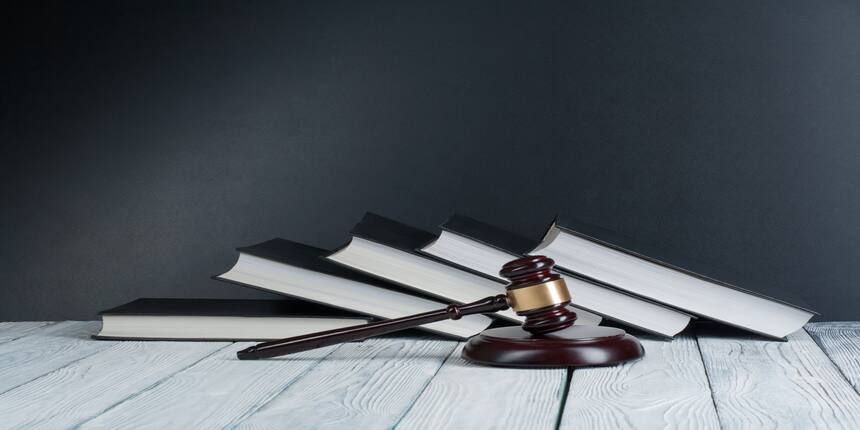 LSAT India vs AILET - General overview
Particulars

LSAT India

AILET

Conducting body

Pearson VUE, USA based

National Law University, Delhi

Exam level

National level

National level

Admissions offered by

More than 50 law colleges (Private law colleges)

National Law University, Delhi

Course offered

BA LLB, BBA LLB, B.Com LLB, 3-year LLB, LLM

BA LLB and LLM

Seats offered

Depending upon the intake of participating institutes

BA LLB - 110

LLM - 70
AILET Vs LSAT India - Primary difference
LSAT India is an Indian version of the globally popular LSAT which is conducted by the Law School Admission Council (LSAC). In India, the conducting body is Pearson VUE. The scores of LSAT India 2021 are shared with all LSAT India participating institutes in the country.
AILET 2021 is a university admission exam, conducted for admissions to undergraduate and postgraduate law courses offered by National Law University, Delhi.
When it comes to law courses, if a candidate opts for LSAT India, he/she will have a variety of law courses at both undergraduate and postgraduate levels, while, in case of AILET, candidates can opt for only BA LLB and LLM course, depending upon the eligibility prescribed by the authorities.
LSAT India vs AILET - Difference in terms of test modalities
The test pattern of LSAT India and AILET are very different from each other. AILET exam pattern is more or less any other national-level law exam pattern like the one we see in CLAT. LSAT-India borrows its test scheme from other exams conducted globally by LSAC. There are a total of 150 questions that are asked in AILET whereas, the number of questions in LSAT-India is only 92-100. Also, the LSAT-India gives 35 minutes to the candidates to attempt each section whereas, there are no such section-specific time limits in AILET. To understand better, the candidates can refer to the exam pattern of both AILET and LSAT India as given below.
| | |
| --- | --- |
| Mode of Examination | Offline |
| Duration of Examination | 1 hour 30 minutes |
| Language Options | English |
| Type of Questions | MCQ |
| Total Number of Questions | 150 |
| Negative Marking | Yes |
Particular

Description

Mode of exam

The LSAT India exam will be conducted in Online, remote-proctored mode

Duration of LSAT India 2021 exam

2 hours 20 minutes

Total number of questions

92 approx

Sections

There will be four sections. These include:

Analytical Reasoning

Logical Reasoning - 1

Logical Reasoning - 2

Reading Comprehension

Sectional time

Each section has to be completed in 35 minutes

Question format

Multiple-choice type.

Some of the questions will have four answer options, while the rest will have five answer options.

Every question will have only one correct answer.

Marking scheme

There is no negative marking

Scoring pattern

Test scores will be provided as a scaled score between 420 and 480, a score band, along with percentile rank.
AILET and LSAT India - How the two tests are different?
The two law entrance exams are somewhat different from each other in terms of test modalities. LSAT India generally focuses on quick reading ability, logical reasoning, analytical reasoning, etc, while AILET test candidates on the basis of various subjects like general knowledge, legal aptitude, English, Maths etc. The syllabus of both the entrance tests are typically different from each other and are explained below.
| | |
| --- | --- |
| Subjects | Number of Questions Asked |
| General Knowledge | 35 |
| Mathematics | 10 |
| Legal Aptitude | 35 |
| Reasoning | 35 |
| English | 35 |
| | | |
| --- | --- | --- |
| Sections | Number of questions | Time allotted |
| Analytical Reasoning | Approx. 24 | 35 minutes |
| 1st Logical Reasoning | Approx. 24 | 35 minutes |
| 2nd Logical Reasoning | Approx. 24 | 35 minutes |
| Reading Comprehension | Approx. 24 | 35 minutes |
| Total: 4 | Total: 92-100 | Total: 2 hours 20 minutes |
What is more difficult AILET or LSAT India?
The difficulty level of both the exams is considerably high; top-notch preparation and conceptual clarity are necessary to crack both the exams. However, AILET's difficulty level is higher than that of LSAT India, since it offers admissions to the second-best law school of the country. Also, if one takes a closer look into the pattern of both the exams, one would conclude that AILET is comparatively more arduous as it requires candidates to answer more questions in a lesser period of time. AILET has 150 questions in total and is for 1.5 hours. On the other hand LSAT India involves 92 - 100 questions to be answered within a time duration of 2 hours 20 minutes.
AILET vs LSAT India - Competition level
NLU Delhi is among the top-ranked law colleges of India, so it is obvious for it to have a higher level of competition in AILET as candidates from all over the country apply for the exam. Moreover, AILET only offers 110 seats in BA LLB course and 70 seats in LLM course which culminates into a high level of competition. LSAT-India, on the other hand, has a lot of participating colleges, so the competition level is relatively less.
LSAT India vs AILET - What entrance exam to choose?
Being the popular law entrance exams in India, both LSAT and AILET are widely recognized. The decision to select a specific law entrance exam can be affected due to several factors such as the level of difficulty, admission chances, scope, the popularity of colleges, course fee. However, it is suggested that the candidates should opt for both the entrance tests. Clearing AILET will pave the way for the top law college, NLU Delhi. But if failed, candidates will have the option of other prestigious law colleges. If the candidates are looking for admissions to any programme other than BA LLB, then also, it is safe to go with LSAT-India.
Also read - CLAT Vs LSAT India
Frequently Asked Question (FAQs) - AILET Vs LSAT India
Question: When will AILET 2021 be conducted?
Answer:
AILET 2021 will be held on June 20, 2021, in offline mode.
Question: What is LSAT Inida?
Answer:
LSAT India is a law admission test for undergraduate and postgraduate programmes. It is conducted by Law School Admission Council, the conducting body of LSAT USA.
Question: What law programmes are offered through AILET?
Answer:
Through AILET, NLU Delhi offers BA LLB and LLM programmes.
Question: What is the main difference between AILET and LSAT India?
Answer:
AILET is conducted for admissions to National Law University Delhi. Whereas, LSAT India is conducted for admissions to several private law colleges and universities of India.
Question: Who can appear in LSAT India?
Answer:
Any student who wishes to pursue legal education from any of the LSAT India participating institutes may appear in LSAT India 2021. There are no eligibility criteria for appearing in LSAT India. Instead, students will have to fulfil the eligibility criteria of the law college in which they want to take admission.
Questions related to AILET
Showing 322 out of 322 Questions