SLAT Best Books 2021 - Section Wise Recommended Books for SLAT Preparation
SLAT Best Books 2021 - Symbiosis International University (SIU) conducts the Symbiosis Law Aptitude Test (SLAT) for admitting students to its BA LLB and BBA LLB programs. The two programs have a combined intake of 900 seats. Symbiosis is one of the top law schools in the country. As per NIRF rankings 2020, Symbiosis Law School 8th among all law schools in the country. So, if you are looking for admission to the institute, you will have to get a very good score in SLAT 2021. And one way to improve your chances of getting a good score is to incorporate SLAT 2021 best books in your study program. Remember, your SLAT exam preparation is only as good as the standard of your reference material. If they are substandard, don't expect fireworks in the SET exam. So, it is all the more important that you get hold of the best books for SLAT 2021 exam preparation.
Latest Updates for SET
4 days ago:

SLAT exam pattern and syllabus updated - Check here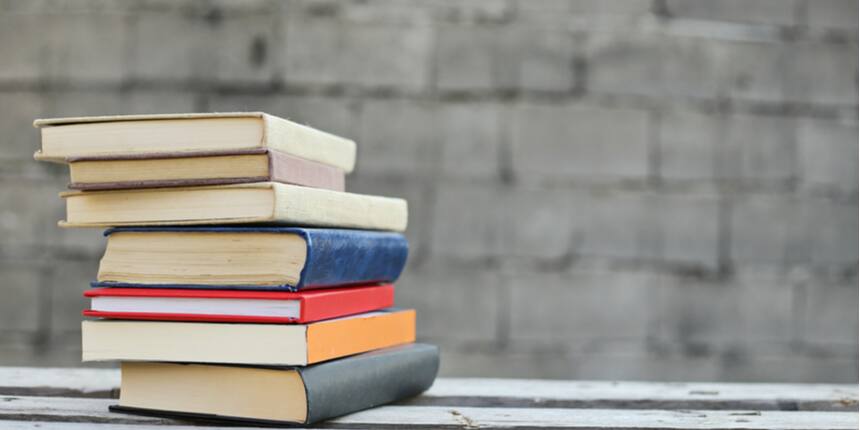 Why should you go for SLAT books that are the best in their category?
Here are some of the many reasons how good reference material, in other words, Best books for SLAT 2021, can take your exam preparation to the next level:
They are Easy to Follow: No, consider buying a book with teeth breaking jargon by some fancy writer, which you can't follow or understand. If the book is written in such a manner that it wastes your time and still you can't seem to get anywhere with it, better dump it and get one that is easy to read, explains the various concepts, including the difficult ones, in layman terms.

Contain Examples: Sometimes a concept may be well explained, but if someone twists the concept a bit and asks a tricky question, you get stumped. It happens because even when some concepts look straightforward and harmless, they contain layers that get clear if there are examples accompanying the concept. As for difficult concepts, they without a doubt may need one or more examples to drive home the point.

Use Illustrations: The cliché "a picture is worth a thousand words" is real. Illustrations will not only make learning easy but also fun.

Keeps Silly Errors Under Control: One of the major concerns with many books is that they are filled with so many errors that you are not sure anymore what is right and what is wrong. These books do nothing but sow seeds of doubts in your mind and can sabotage your preparation. So get rid of them now and go get yourself the best books for SLAT 2021.

Take Care of Thin Content Issues: Then there are some books that end a chapter or topic even before it starts. Now if you rely on such books to ace SLAT 2021, you are sure to be duped. So, take an inside peek before you buy the book, like in how much depth a chapter is covered, is it enough, etc.

Will be as per SLAT Syllabus: This point is also important because what is the point in reading a book that is meant for some other exam. So, ensure the books you are buying are in accordance with the official SLAT 2021 syllabus; it won't be wrong to even consider the SLAT exam pattern when buying a book.
Best Books for SLAT 2021 - Section Wise
Section

Book suggestion

Legal Reasoning

Legal Aptitude and Legal Reasoning by A P Bhardwaj

Legal Awareness and Legal Reasoning by Pearson.

Legal Awareness by Amandeep Rajgotra

Logical Reasoning-

Objective Logical Reasoning by S Chand

A Modern Approach to Logical Reasoning by RS Agarwal

General Knowledge

General Knowledge by Disha Experts

Objective GK by Lucent

Read newspapers, journals, subject-oriented magazines

General English

Objective General English by S P Bakshi

Objective English for Competitive Examination by Tata McGraw Hill

Quick Learning Objective General English by RS Aggarwal

Analytical Reasoning

Verbal and non-verbal Reasoning by RS Agarwal

Analytical Reasoning by M K Pandey

Logical and Analytical Reasoning by A K Gupta
Also read -
Frequently Asked Question (FAQs) - SLAT Best Books 2021 - Section Wise Recommended Books for SLAT Preparation
Question: What are the features of SLAT best books 2021?
Answer:
The books to be recognized as best must be easy to follow, contain few to no errors, must cover the syllabus, contain examples and illustrations, examples, and enough practice sets.
Question: When will the SLAT 2021 exam be conducted?
Answer:
The exam will be conducted on June 27.
Question: How many LLB seats are available through SLAT 2021?
Answer:
Symbiosis University offers BA LLB and BBA LLB programs, which have a total 900 seats.
Question: When can I apply for SLAT 2021?
Answer:
The application form of SLAT 2021 is open until June 4.
Symbiosis Entrance Test (SET)