Getting success in CLAT Exam is a dream for every law aspirant. But, when you clear the entrance exam and secure the top position, it turns into a pleasant surprise. Something similar happened with Samriddhi Mishra, who after securing AIR 1 in CLAT LLM says it was unthinkable. The CLAT LLM 2022 topper secured 94 marks in the entrance examination. She will now look for PSU placement through CLAT LLM 2022. Read the complete interview of Samriddhi Mishra with Careers360 below.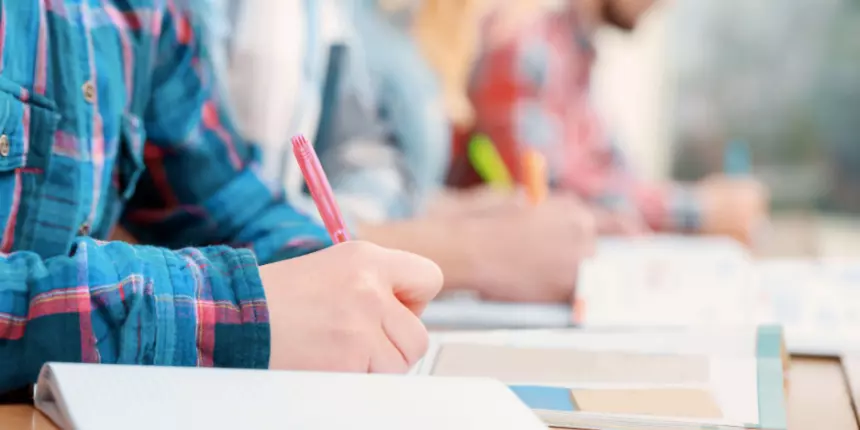 CLAT LLM 2022 Topper Samriddhi Mishra, AIR 1, says, "Took the exam for PSU placement"
Related | CLAT 2022 toppers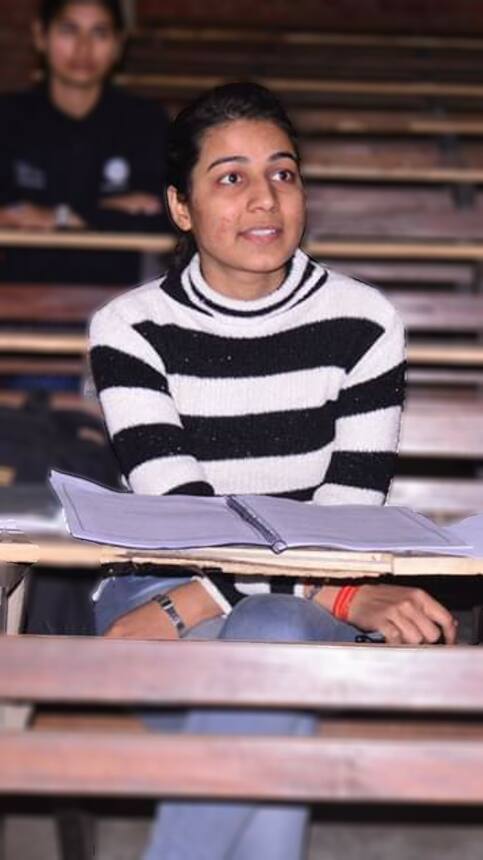 Congratulations on your success! What was your initial reaction upon knowing your rank? Were you expecting AIR 1, or was it a surprise?
Thanks a lot. It was indeed surprising. I was expecting to be in the top 20. But, AIR 1 was unthinkable. I checked the result in the morning and immediately ran to my elder brother, Pratyush. He is the one who inspires and motivates me always.
Tell us about yourself, your educational background, the place you belong to, and your family background.
My family is originally from Basti (U.P.), now living in Lucknow. My father Sarvesh Kumar Misra is a first-generation lawyer, practising at Lucknow Bench of Allahabad High Court. My Mother Uma Mishra is a social worker. I did LL.B.( Hons) from the Faculty of Law, University of Lucknow.
What motivated you to pursue legal studies? And, what are your career plans?
My Father was the first impression I had. During my schooling at Kendriya Vidyalaya, I decided to take up law as a profession. My social science teacher drew my interest in the legal field. The School honed my oratory skills as well. I had taken this exam for placement in PSU.
What is your college preference for studying LLM? And, what specialization you are looking for?
As I said, I had taken this exam only for placement at PSU. I did my LL.M. from Banaras Hindu University in the year 2020-2021 in Constitutional and Administrative Law.
Coming to the preparation, how difficult is it to crack CLAT LLM and secure such a high rank?
The exam of CLAT LLM is not difficult to state simply. One can easily crack it by self-study.
Tell us about your daily routine for preparation. How many hours a day have you spent on CLAT LLM preparation? Can you share a general schedule of your preparation?
One does not need to do any coaching or drop out for preparation. I was given 2 hours only daily for the past 3 months and then gave full time for the last 15 days. The exam focuses on conceptual clarity and legal awareness.
I was a mediocre student in my graduation. The notes and studies of graduation itself made my base. Apart from that, I followed the judgments of the Supreme Court for the years from 2020 to 2022 and legal news.
One does not need to read all of them. Only the judgments which make national news and are discussed widely are relevant. I followed the Live Law Youtube channel during preparation to select the important judgments and then read them in detail from SCC Online analysing the issues involved, judgments relied, final opinion of majority and dissent. I would not have studied more than 60-65 of them. I made a copy for judgment analysis, to revise in the last days.
Did you opt for coaching or self-study? Is coaching really important for CLAT preparation?
I did self-study. In my opinion, coaching is not required at all. CLAT exam itself is very expensive. The application fee is Rs. 4000, due to which A lot of deserving students might be skipping it. I think coaching culture must end.
What are the important subjects and topics that one should focus on while studying for CLAT LLM?
The syllabus includes Constitutional Law, Contract law, family law, taxation, jurisprudence, international law, property law, etc. One must focus more on understanding the concepts and the leading case laws, rather than the learning sections. Also, the study of recent judgments must also be confined to the subjects in the syllabus.
Did you practice the mocks and sample papers? If yes, how important is it to solve the sample papers for CLAT LLM?
I did buy a test series. But, due to a recent change in the pattern, the test series was not that helpful. But, it helped me in practising reading 20 passages and solving the questions in 2 hours. One can rely on the previous year papers of last three year to know the pattern and standard of questions.
The last few days are considered crucial for any examination, how did you prepare in the last few days for CLAT LLM?
Yes, in the last few days, I revised the subjects and judgments thoroughly. Revision makes you confident, and more than prepared. It is also advisable to visit your centre a day before. Not panicking in those 2 hours is very important.
CLAT as reported by several students, was a lengthy paper, how did you manage your time inside the exam hall? Was it really lengthy?
Yes, it was lengthier in comparison to previous years. As I said, firstly, one must not panic. I read the questions based on Judgments which I found familiar. And then, moved to questions based on the theory of subjects like jurisprudence, and contract and lastly moved to questions which I found difficult. I had done 90 questions in the first go. Thereafter, I attempted 20 more questions based on the elimination technique.
What strategy would you recommend to the aspirants for attempting the CLAT question paper and completing it within 2 hours while avoiding negative marking?
My technique worked for me. I think everybody should first solve the questions from their strength areas and then move to another part. Try solving the paper in 80 mins in the first go and then solve the remaining part. The judgments which you have read during preparation would not take much time in reading. The negative marking should not be feared. I had discussed this with my brother. Solving very less questions in fear of negative marking is not advisable. If you can eliminate 2 out 0f 4 questions, definitely attempt it. Even if your accuracy is 1 out of 5, there would be no loss. 2 out of 5 can help you fetch better marks.
CLAT 2022 was conducted on June 19, 2022, in 131 exam centres across the country. The exam was attended by over 56,000 candidates for admission to LLB and LLM programmes for a limited number of seats.