Dos and Don'ts for CLAT 2024: The Consortium of National Law Universities (CNLUs) will conduct the Common Law Admission Test (CLAT) 2024 offline on December 3, 2023. There are specific rules regarding CLAT exam 2024 that every candidate should follow. However, most students fail to understand the fundamental requirements of the CLAT exam. The CNLUs conduct the CLAT exam for candidates seeking admission to 5-year-LLB and LLM programs offered by 23 national law universities. Knowing what to do and what not to do while preparing for the CLAT exam is very important. This article will read about some dos and don'ts for CLAT 2024 along with some important preparation tips for the exam.
Latest: Download CLAT Previous Year Question Papers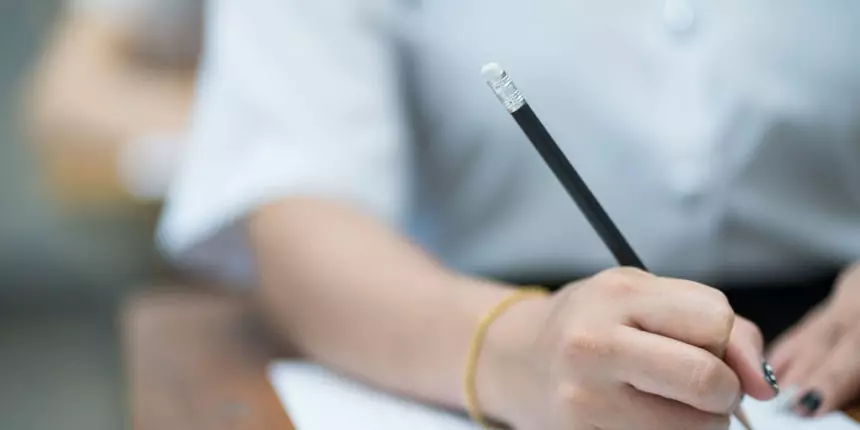 Dos and Don'ts for CLAT 2024
Dos for CLAT 2024
Know about the CLAT 2024 exam pattern and syllabus
Before preparing for the CLAT entrance exam 2024, candidates should strictly follow the CLAT exam pattern and syllabus.

Prepare thoroughly by understanding the topics covered in the CLAT syllabus and the test formats.

Candidates should also be aware of the weighting and number of questions asked from the CLAT syllabus.

Spend your preparation time wisely and prioritize higher-weighted topics over lower-weighted topics.
Prepare a study plan for CLAT 2024 and follow It
Before beginning CLAT 2024 preparation, making a proper study plan is always good.

It is important to develop study habits. Knowing what you're going to study and when you're going to study saves a lot of time in making decisions and retracing your steps to get necessary materials.

Treat your study time the same way you would treat a class. Try not to miss it unless you're sick or something else arises. It should become a permanent part of your daily routine.
Practice CLAT previous year's question papers
Solving previous year's CLAT papers is an excellent way to check your exam readiness. It will give you an idea of the CLAT 2024 paper pattern, but it also gives you an experience of what it's like to take the exam in real-time.

Previous year question papers can be used as a valuable self-assessment tool to track your exam preparation progress. You can solve these papers and compare your current performance to previous attempts to see where you excel and where you fall short.
Attempt CLAT 2024 mock tests
Mock Tests with multiple attempts allow students to review the entire syllabus in a simulated exam setting.

You won't know how good or bad your preparation is unless you take the mocks. You can use the CLAT mock exams to develop strategies, plan your study schedule, and ensure that your practice is up to the final exam.

Most competitive exams have a reasonably consistent question pattern; becoming acquainted with it can help boost your confidence and prepare you for the CLAT 2024.
Dos for CLAT 2024 on day of examination
Candidates must carry the CLAT 2024 admit card to the exam hall.

One day before the exam, candidates should be ready with all the necessary documents required to be carried to the CLAT 2024 exam centre.

Candidates should arrive at the CLAT 2024 exam center at least one hour before the exams start.

Candidates should read the CLAT exam day guidelines and follow them throughout the exam.

Candidates should not carry any kind of restricted belongings such as electronic gadgets.

Candidates should not get involved in any kind of activity which is barred by the CNLUs.
Don'ts for CLAT 2024
Candidates can check what not to do to improve the efficiency of their CLAT 2024 preparation with the help of the don'ts list below.
Don't be confused
The decision of which books to study for CLAT 2024 and which institution to attend for preparation of CLAT 2024 can leave a candidate puzzled.

To get good grades on the entrance exam, take careful notes on the essential topics from the recommended books and review them before the exam.

Instead of bundling books, candidates should use the CLAT 2024 recommended books and study materials to keep CLAT 2024 preparation simple and effective to avoid the confusion.
Don't spend too much time learning new topics
Rather than focusing on new topics, a candidate should concentrate on revision.

Learning a new topic can lead to last-minute confusion, affecting your CLAT exam score.

As CLAT 2024 approaches, practice more and more CLAT previous years sample papers and mock tests.
CLAT 2024 exam day tips
Candidates should arrive at the CLAT 2024 exam center at least 30 minutes before the exam.

Candidates should not forget to carry the CLAT 2024 admit card to the exam centre.

Candidates should not carry any restricted items like electronic devices to the exam center.

On the exam day, candidates should not read any new material.
How to attempt CLAT 2024 exam
Keep your focus on a good score, for which try to make an intelligent plan through which you can make some strategies for CLAT 2024. Following are the tips to attempt the CLAT paper 2024:
You must attempt the more accessible section first in order to answer quickly, which will allow you to think about the more difficult questions later.

Try to avoid the doubtful question because of the negative marking in CLAT 2024. Candidates will have 120 minutes to answer 120 questions, with a 0.25 mark penalty for each incorrect answer.

The CLAT 2024 exam will have lengthy passages from various subjects from which questions will be framed. Read them carefully and answer the questions only based on the information provided in the passages.

Revise your paper before leaving the examination centre.