Law Internships: Be job-ready from Day 1!

Photograph: Sarita Gupta Nigam
A HEADSTART: Students are expected to begin interning from the first year of their programme so as to enable maximum internship stints. But are there enough internship openings?
INTERNSHIPS are slowly but surely becoming an integral part of bachelor's degree law programme. This is plausibly due to increased expectations in terms of professional skills expected of a law professional, when they hit the market in search of a job. Firms and corporate sector are not willing to spare time for on-the-job learning any more.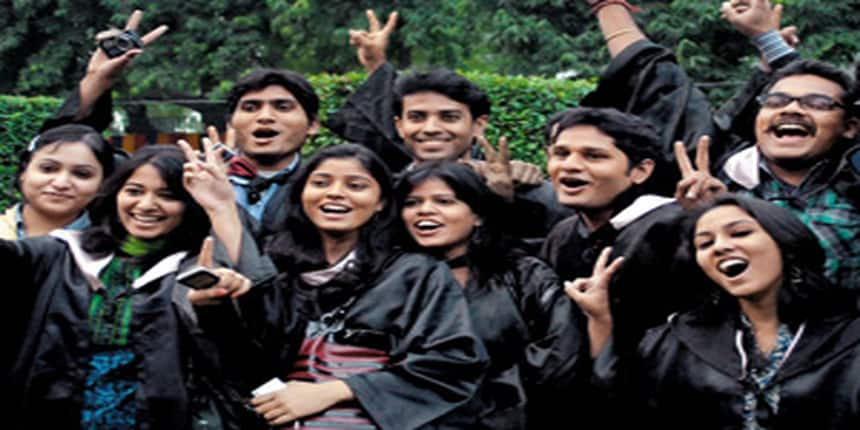 Professional courses like CA and CS have successfully experimented with internships by asking for hands-on experience to be integrated with theoretical knowledge during the course duration itself.   education has been a late starter on this front but it's catching up. 

Start interning from Year 1
The Bar Council of India (BCI) has made it mandatory for each registered student to complete a minimum of 12-week internship for the three-year course and 20 weeks in case of five years programmes. They have also laid out a criteria regarding how to get started. For instance, one could begin with an NGO and then move gradually from District Court to High Court and eventually to Supreme Court before they land finally in law firms in the last phase of internship. Students are expected to start their internship from the very first year of the course so that they can do maximum possible internships during the duration of the course.

Mix bag of experiences
Law students can do their internship under an NGO, trial and appellate advocates, judiciary, legal regulatory authorities, legal functionaries, market institutions, law firms, companies, where law is practised either in action or in dispute resolution. According to BCI guidelines such internship in any year cannot be for a continuous period of more than four weeks and all students shall at least once in the duration of their academic course pursue internship with trial and appellate advocates.

Conventionally the internship trial expected to be followed by students is:
1st Year - Trial Court (criminal/civil) or NGOs

2nd Year - Appellate court, High Court/trial court (civil-criminal)

3rd Year - Supreme Court/firms

4th Year - Corporate firms/judges

5th Year - Professional/ career placement
Law students start early with their internships, so that they can apply for more internship programmes, to learn about their profession and its practical aspects. BCI has instructed the State Bar Councils to prepare a list of suggested Senior Advocates district-wise with at least 10 years of experience who are willing to take internship students during the vacation period. BCI shall then publish the list of senior lawyers willing to guide students for internship on its website as well as make the list available with the institutions.

According to Manisha Sharma, a student of West Bengal National University of Juridical Sciences, internships help law students during the placements because law firms have a mindset that a student well-versed with internships already know many basic facts. All they need is a little polish. "The internships also assist students in understanding grassroot-level realities which they have to face in future. In my case the PUCL internship gave me such diverse experience, which I have never got before hand," she says. "It carved out a real, practical picture of the actual world which we will have to face after completing our studies," she adds.

To encourage young students, some organisations provide a nominal stipend to interns but not everyone. But as it can be seen, nowadays firms are paying salaries to their interns to encourage them to learn and get trained beforehand. We profile some of the human rights and social organisations in the country where you can look out for pursuing successful internship, especially in the initial year of bachelor law courses. Good luck!
9 internship destinations for law students
Human Rights Law Network (HRLN)
Acollective of lawyers and social activists, HRLN is dedicated to the use of the legal system to advance human rights, struggle against violations, and ensure access to justice for all. HRLN is a challenging and interesting experience for those committed to human rights and social justice. They offer an exciting opportunity to participate in movements for social change, and welcome people from all disciplines. HRLN's magazine Combat Law gives you a good opportunity to publish your articles. HRLN is very professional about its work culture and interns. Every year the organisation hosts approximately 50 interns, and every intern is allotted a team to work with.
People's Union for Civil Liberties (PUCL)
This is a human rights organisation formed in 1976 by socialist leader Jayaprakash Narayan. It has a presence in most of the States with many active units like those in Rajasthan, Delhi and Chhatisgarh. PUCL, Jaipur has been a popular destination for internships especially for those who want to work at the grassroots level. Besides human rights cases PUCL is actively involved in campaigns like Right to Food. Hence these are learning opportunities for students interested in public policy related issues. There is a lot of opportunities to do challenging legal work in PUCL, like filing RTI, interacting with lawyers, attending court proceedings and doing research on laws.
Website: https://www.pucl.org
This organisation also works for human rights, especially issues relating to women's rights, HIV, tobacco, and parliamentary corruption in India. The Lawyers Collective is run by lawyer Indira Jaisingh. It works closely with the Naz Foundation and has acted as their legal team in their lawsuit to repeal Section 377 of the Indian Penal Code.
Website: https://www.lawyerscollective.org
An activists and lawyers group in Delhi lead by advocate Ashok Agarwal, it has put in remarkable effort towards implementation of various provisions under Right to Education, like 25% free seats for economically weaker section in every private school. Education and heath rights are their two main focus areas. They may not have a fancy office but they offer good internship opportunities to a limited number of students. Besides these, the office of advocate Ashok Agarwal takes cases related to labour and service laws. He is very accessible to budding lawyers and writes a blog called advashokagarwal.blogspot.in/
A Dehradun-based NGO, RLEK has been working for nearly four decades in Uttarakhand. RLEK has been conferred a Special Consultative Status by the UN's Economic and Social Council, for having competence in empowering indigenous groups, marginalised population, women and children in claiming their entitlements in association with the Human Rights Centre which offers a ten months full-time postgraduate diploma course in human rights.
RLEK is a good place for students interested in social work. This year they have approx. 70 interns from around the country and abroad. More information is available here:
Website: https://www.rlek.org/ContactUs.htm
The Indian Society of International Law or ISIL is an institution for the teaching, research and promotion of International Law in India. ISIL offers an internship programme for LLB students, that gives them opportunities to become involved with research work. All positions for internship based in ISIL require a minimum commitment of eight hours a day, and all internships are unpaid.
Website: https://www.isil-aca.org
United Nations High Commissioner for Refugees (UNHCR)
UNHCR is a United Nations agency mandated to protect and support refugees. Though most UN organisations (like UNDP, UNICEF and UNESCO) take interns only in their final UG year or at postgraduate level, UNHCR takes interns from the first year onwards. Various departments of UNHCR in Geneva and Budapest offices offer internships to young people throughout the year. The duration of internships normally lasts between two and six months.
National Human Rights Commission (NHRC)
This is an autonomous statutory body in India, established under the provisions of the Protection of Human Rights Act, 1993.
The Commision conducts regular summer and winter internship programmes, which are held between May and June and December and January every year. But besides these, NHRC also offers opportunities throughout the year for students across streams. This especially applies to law students, and one can have an attachment with the Commission in batches. This is on a short-term basis for a period extending from 15 days to one month. During this internship, the students are exposed to the functioning of various divisions of the Commission.
They are also made aware of the process of how the Commission attends to complaints as well as other issues being taken up. For students, the opportunity to interact with the complainants is a very important and valuable feature of the internship.
Alternative Law Forum (ALF), Bangalore
An internship at ALF, Bangalore means an opportunity to deal with a variety of laws: labour laws, IP laws, human rights laws, constitutional law, amongst others.
ALF was started in March 2000, by a collective of lawyers with the belief that there was a need for an alternative practice of law. Over the past few years ALF has grown from being a legal service provider to becoming a space that integrates alternative layering with critical research, pedagogic interventions and sustained legal interventions in various social issues. They are committed to inter-disciplinary investigation of the law using creative forms.
Internships are for a duration of four to six months. ALF does not accept applications from first-year undergraduate students. An intern will have to apply at least two months in advance of the proposed date of work.
Website: https://www.altlawforum.org/interns