How to crack CLAT 2018 with good books, suggests AP Bhardwaj

How to crack CLAT 2018 with good books - The Common Law Admission Test will be held online on May 13, 2018. CLAT 2018 is nearly 60 days from now, which has already built a pressure on the aspirants appearing for the national-level law exam while they are on their toes for the 12th board examination commencing March. It's expected that over 50,000 aspirants will be taking the NLUs' admission test for 2300 offered five-year integrated undergraduate seats. This further increases the intense competition among the test takers.

Related Post
CLAT 2019
CLAT Application Form 2019
CLAT Admit Card 2019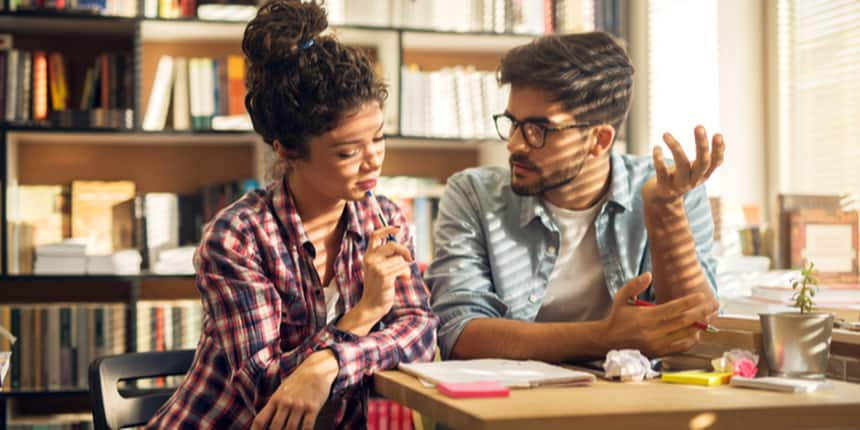 Careers360 in association with AP Bhardwaj, a seasoned author of different CLAT preparation books, brings out series on 'How to crack CLAT 2018' with an objective to help CLAT 2018 aspirants in tackling the exam pressure. In this series, he also suggests on how to surmount this competition and ace the CLAT 2018.
Read this interview of AP Bhardwaj with Careers360 to know what the Chandigarh based CLAT Expert (Trainer) suggests on the books for cracking Common Law Admission Test.
Excerpts

Careers360: What do you have to say about CLAT 2018 and its increasing competition?
AP Bhardwaj: It is the eleventh CLAT being held this year, where the law aspirants' number has increased by six folds from 8,000 that recorded in the year 2008. I wouldn't be surprised if this number rises to 1 lac in next five years. With every passing year, not only the test takers but also the exam difficulty level has been going at meteoric speed. Yet, it has increased the popularity of CLAT and thereby cracking CLAT 2018 would not be any child's play. Preparing for CLAT 2018 and cracking the NLUs' admission test will be a herculean task demanding a perfect blend of smart as well as hard work.
Careers360: What is the most important component of CLAT paper?
AP Bhardwaj: Legal Aptitude comprising legal awareness and legal reasoning is the main component of Common Law Admission Test and other law entrances. The weightage of Legal Aptitude section is more than others with maximum number of questions. Therefore, obtaining more marks in this section will eventually help candidates score good in overall paper.


Careers360: Can you specify the trend of CLAT questions for Legal Aptitude section of last few years?
AP Bhardwaj: Since the introduction of CLAT in 2008, the trend of questions in Legal Aptitude section has been varying. Between the years, 2015 and 2017, a serious balancing attempt was made to bring the weightage to both the verticals at par.
In 2008, all Legal Aptitude questions were from Legal Reasoning. In 2009 and 2010, there was a total reversal of trend and all Legal Aptitude questions were from Legal Awareness. The year 2008 repeated itself in 2011 with the similar pattern of questions in Legal Apti section. Further the year, 2012 showed impartial division. Similar to 2008 and 2011, there were more question form Legal Reasoning in the years, 2013 and 2014, respectively. However, from 2015 onward, an equal weightage has been witnessed to both the verticals. It is also expected that this pattern may remain preferable in the future.
The trends of previous years' papers indicate that Constitutional Law and Law of Torts are given the highest precedence as compared to other components of Legal Aptitude.


Careers360: Which books would you recommend for CLAT preparation of Legal Aptitude section?
AP Bhardwaj: Law aspirants preparing for CLAT 2018 may take help the help from these many books for Legal Aptitude section.
Pearson's Legal Awareness and Legal Reasoning
Pearson's LA/LR 6th Edition
Careers360: How to prepare for GK section of CLAT?
AP Bhardwaj: General Knowledge is the one of the most important and equally tricky section because of its vastness. The section is broadly divided into two components– Static GK and Current Affairs.
The Static GK bring within its encompass a lot of other subjects including History, Polity, Geography, General Science, Economy and above all the unending General Awareness. It requires thorough study and preparing short notes and lot practice of MCQs.
Preparing for the Current Affairs, on the other hand, is a daily task, even until last week of the examination. Keeping an eye on issues of national and international importance will be helpful from the examination view-point.


Careers360: How can one score good in CLAT 2018 English paper?
AP Bhardwaj: The English section contributes 20 per cent of the CLAT 2018 online paper. This section tests reading comprehension and language skills of the aspirants. If a CLAT aspirant just happens to make a cursory look at the previous year papers, he/she can easily make out that vocabulary covers the sizeable part of English section. Half of the 40 questions cover various forms of vocabulary including synonyms, antonyms, idioms and phrases, spellings, finding odd word and closest meaning.
The other 25 per cent has Comprehension related questions which are again designed in a manner that only those candidates will be able to comprehend and answer the questions who have very vast and fast reading and consequent vast vocabulary with an ability to decipher the meanings in proper context and perspective. The remaining quarter of the section focus on grammar, usage, errors, ordering, and reordering of sentences.


Careers360: Some CLAT aspirant fear of Maths paper. What would you suggest them for solving Maths questions considering CLAT 2018 preparation?
AP Bhardwaj: There is nothing much to fear of Mathematics section, while aspirants are appearing in CLAT 2018. There are two reasons for not having the fear; the first reason is that law aspirants will be facing the questions from Standard 10th, which is comparatively easier, and the second is the number of questions. There will be just 20 questions in the online CLAT paper.
The invariably covered topics include Average, Simplification, Ration/Proportion, Simple Interest/Compound Interest, Time-Work-Distance, Partnership, Area/Volume, Probability, and Surds and Indices.
Just refreshing 9th and 10th standard books will be sufficient.


Careers360: What type of questions will be there in Logical Reasoning section of CLAT 2018?
AP Bhardwaj: The CLAT accords weightage of 40 marks for this section. The most important topics with majority of questions are Blood Relations, Distance, Direction and Sitting Arrangements. In addition to these, the other important topics include Series, Analogy, Classification, Venn Diagrams, Statement-Assumption and Statement Arguments.
This section demands a lot of regular practice.


Careers360: What is the basic 'mantra' for cracking CLAT 2018?
AP Bhardwaj: Time Management is the basic 'mantra', if scoring good is the goal. It is the most productive element of CLAT 2018 preparation. The time should be wisely managed. It's not that law aspirants only need to solve questions correctly, but the same should be done considering the time limit. The skill of solving questions with accuracy in lesser time will help you score more in CLAT 2018.


Careers360: There are several books available in the market for CLAT preparation. Should law aspirants go with any CLAT prep book or study material?
AP Bhardwaj: Law aspirants should not go blindly for every resource and book available in the market. They should refer to a book which is worth actual CLAT 2018 preparation. They will also need to look into the subject matters covered in the preparation study material or reference books.
Just the quantitative studies in any way from anywhere will not suffice rather specialized, guided, qualitative and organized preparation from the standard and rich resource materials will help in cracking CLAT 2018.


Careers360: What are your finger-tips to prepare for the NLUs' Admission Test and crack CLAT 2018?
AP Bhardwaj: I have to share few fingertips for CLAT 2018 aspirants, which may help them in better preparation of the NLUs' admission test and cracking the online common law admission test.
Always prepare brief notes of the important topics. It'll strengthen the base.
A regular revision is always necessary.
Further, the vocabulary building is an inevitable necessity, while you are preparing for CLAT 2018. A law aspirant should have a good collection of words.
MCQs are needed to be practiced. It'll reinforce the concepts.
Aspirants should also solve as many CLAT mock tests and keep a check on time too, so as to meet the time limit.
Learn shortcuts for maths and reasoning. It'll also help in saving time.
Periodic objective evaluation is timely reminder.
Try to avoid diversions especially social media.
Maintaining confidence level is the greatest challenge throughout the CLAT preparation period.
Above all positive attitude can bring unimaginable results. Avoid negative thoughts and negative people.
Questions related to CLAT
Showing 6869 out of 6869 Questions