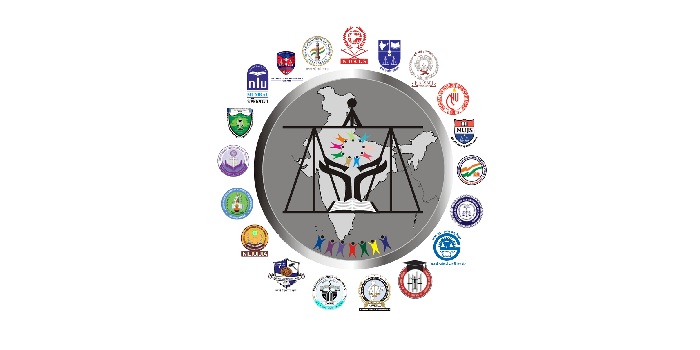 CLAT 2019 - The Common Law Admission Test for the admission year 2019-2020 will be held by National Law University Odisha, Cuttack (NLUO). It's expected that the CLAT 2019 is to be conducted on May 12, 2019 (Sunday). Likewise the previous years, the national-level law examination for admissions into NLUs will be administered online. Further, the most-sought after law entrance exam, CLAT 2019 will be conducted for 20 NLUs including Dharmashastra National Law University, Jabalpur (MPDNLU). The CLAT 2019 conducting body, NLU Odisha will be announcing the admission notification of Common Law Admission Test in December 2018, followed by its application process commencing from January 1, 2019. The CLAT is held every year by an NLU for admissions to undergraduate and postgraduate law programmes in the participating National Law Universities of the CLAT Core Committee. In addition to the NLUs participating in CLAT, over 25 private law schools will be accepting CLAT 2019 scores for their BA LLB, BBA LLB, BCom LLB BSc LLB and LLM programmes.
CLAT Sample Paper
Download Free Sample Paper for CLAT
Download Now
Every year, around 60,000 candidates fill CLAT application form, of which, over 50,000 appear for the Common Law Admission Test. Considering the year-on-year statistics, the applicants as well as test takers figures are on increase, which undoubtedly means the competition for admissions to the NLUs is exponentially increasing. Therefore, to secure a seat in an NLU, candidates need to have a better preparation for CLAT 2019. For a better CLAT preparation, they need a well-to-do strategy, which includes crystal clear understanding of CLAT 2019 syllabus and exam pattern.
Careers360 in aid to help CLAT aspirants like you have compiled the CLAT 2019 preparation tips from experts and toppers, suggesting important books and topics, which may eventually help you in qualifying the Common Law Admission Test.
Before we begin with the preparation strategy of CLAT 2019, let us take an overview of CLAT where will know what's new this year, the CLAT eligibility criteria, the exam pattern and syllabus of CLAT 2019.
What's new in CLAT 2019?
CLAT 2019 will be administered online by National Law University Odisha, Cuttack. Further, this year the the CLAT takers will appear for the law entrance exam for admissions to as many as 20 NLUs, even as Dharmashastra National Law University, Jabalpur (Madhya Pradesh DNLU) has been inducted in the CLAT 2019 Core Committee. With the 'new' NLU participating in CLAT, the undergraduate seats have gone up by 120, increasing it to 2420.
CLAT 2019: Overview
| | |
| --- | --- |
| Elements | Details |
| Examination Name | Common Law Admission Test |
| Abbreviated Name | CLAT |
| Examination Type | Undergraduate and Postgraduate |
| Examination Level | National |
| Examination Mode | Online |
| Conducting Body | National Law University Odisha Cuttack |
| Total Number of Participating Institutes | 20 NLUs and over 25 Private Law Schools |
| Total Number of Offered Seats | 2420 |
| Total Number of Test Takers | Over 50,000 |
CLAT 2019: Important Dates of CLAT
Candidates interested in appearing for CLAT 2019 need to know the Common Law Admission Test events and important dates. Find the CLAT calendar 2019 along with examination schedule.
CLAT Important Dates
| | |
| --- | --- |
| CLAT 2019 Events | CLAT 2019 Dates* |
| Official Notification of CLAT 2019 | Last week of December 2018 |
| Commencement of CLAT 2019 application process | January 1, 2019 |
| Online window of CLAT 2019 application fee begins | January 1, 2019 |
| Last date to fill CLAT application form 2019 | March 31, 2019 (11:59 pm) |
| Last date to deposit CLAT application fee | March 31, 2019 (11:59 pm) |
| Release of CLAT Admit Card/Hall Ticket | Third week of April 2019 |
| CLAT 2019 Online Exam | May 12, 2019 (Sunday) | 3:00 pm - 5:00 pm |
| Publication of Answer Key of CLAT 2019 | Second week of May 2019 |
| Declaration of CLAT 2019 Result | Last week of May 2019 |
| CLAT 2019 Counselling and Seat Allotment | First week of June 2019 |
*Tentative dates; Subject to change
Now when CLAT aspirants are aware of the CLAT calendar of events, they need to know that an early preparation for CLAT 2019 will help them in securing a seat in the NLUs.
CLAT 2019: What all are needed for a better CLAT preparation?
To qualify CLAT 2019, candidates will need the following:
Fail-proof CLAT 2019 preparation strategy

Understanding of CLAT syllabus 2019

Complete awareness of CLAT 2019 Exam Pattern

Important topics from Common Law Admission Test

Recommended books for CLAT 2019

Tips from exam experts and CLAT toppers
Let us now proceed to integrities of CLAT 2019, while we discuss the exam pattern and syllabus of CLAT.
CLAT 2019: Exam Pattern of CLAT
NLU Odisha, this year's Common Law Admission Test administering NLU will announce CLAT 2019 exam pattern in December. However, the law aspirants can check here the exam pattern of CLAT, which is not expected to change this year too. With the CLAT exam pattern, aspirants will have a fair idea of the CLAT paper including number of questions, type of questions, marks and marking scheme.
CLAT 2019 Exam Mode - The Common Law Admission Test will be held online, where the candidates will be seated against the computer machines allotted to them.
CLAT 2019 Examination Duration - The national-level law exam will be held for 120 minutes, i.e., 2 hours, commencing at 3:00 pm. The computer machines of the online law admission test allotted to the candidates will automatically close the testing window at 5:00 pm.
CLAT 2019 Questions - The CLAT applicants will have to answer as many as 200 questions. The questions will be of objective-nature with multiple-choice answer options. The law aspirants will need to choose the correct answer for the question by clicking on it.
CLAT 2019 Marks - The online paper of CLAT will carry a total marks of 200, which means every question carries one mark.
CLAT 2019 Marking Scheme - Candidates attempting each question correctly will be awarded one mark. If any question is attempted wrong, there will be a deduction of 0.25 marks from the total CLAT 2019 score.
CLAT 2019 Question Language - All the questions in the online CLAT 2019 paper will be in English language only.
CLAT 2019 Subjects and Important Topics - The Common Law Admission Test will have questions from as many as five subjects including Elementary Mathematics, English, General Knowledge and Current Affairs, Legal Aptitude and Logical Reasoning.
CLAT 2019 Subject-wise distribution of Questions - Of the five subjects, English and Logical Reasoning subjects will have 40 questions, General Knowledge and Legal Aptitude subjects will have 50 questions and there will be as many as 20 questions from Mathematics subject.
Below is the info-graphics which will help you in getting a fair idea of the subject-wise distribution of questions in CLAT 2019.
CLAT 2019: Syllabus of CLAT
Law aspirants, if aware of CLAT syllabus 2019, can know how much and what to prepare for CLAT 2019. The CLAT conducting body, NLU Odisha is to announce the syllabus of CLAT 2019 in the month of December which remains unchanged for previous years. Candidates can check here the CLAT syllabus and know the important topics which they must concentrate on, to qualify the Common Law Admission Test of admission year 2019-20.
The CLAT 2019-20 syllabus will serve as a groundwork base for the law aspirants, providing them a fair understanding of the testing objective even as aiding them to avoid wasting of time in ir-relevant topics.
Let us go through the detailed CLAT syllabus where law aspirants can check the relevant topics from where questions have been set in the previous years.
English Language including Comprehension - The questions from this section, test the knowledge of English language, as they are based on comprehension passages and grammar.
The comprehension passage include a paragraph, where the candidates are questioned over the understanding of the passage and its central theme. There may be questions asking meaning of the words.
Further, the Grammar type questions cover topics like correction of incorrect sentences, fill in the blanks with appropriate words, jumbled words, cloze passages, etc.
General Knowledge and Current Affairs - The following section tests the knowledge about general awareness including Static GK. Apart from the static GK, this section's questions also covers the world events and current affairs broadly featuring between January 2018 and May 2019.
Mathematics with Numerical Ability - Questions from this section are of general numerical ability type mainly from Class 10th level. The Mathematics questions will cover the generalised topics including algebra, percentage, profit and loss, simple and compound interest, geometry, trigonometry, height and distance, statistics, time, work and distance, mensuration and probability.
Legal Aptitude - The section is considered the most important of all with the fact that most of the questions come from this section and the section is nowhere taught at the Class 12th level. Therefore, an upper hand in this section gives an edge to the CLAT applicants over the other competitors.
The section's questions majorly test the interest of CLAT aspirants towards study of law, research aptitude and problem-solving ability. The questions are framed on legal propositions and set of facts satisfying the propositions. The propositions may not be true in the real sense but law aspirants have to assume the true proposition based on the set of facts and answer the questions accordingly.
Logical Reasoning - The questions from this section test the ability to identify patterns, logical links and rectify illogical arguments. The section also covers a variety of logical aptitude questions including syllogism, logical sequences, analogies, blood relations, missing series, coding-decoding, etc. Moreover, there are no visual reasoning questions in the logical reasoning section.
CLAT 2019: Previous year's analysis of CLAT
Well, aspirants appearing for CLAT 2019 ought to know the paper analysis of last year. The CLAT analysis of previous year will apprehend the candidates about the level of Common Law Admission Test, while they prepare for CLAT 2019.
According to the exam experts and CLAT toppers, an assimilation of CLAT questions through previous years' papers aids in tacking them wisely.
Going by what test takers of CLAT shared with Careers360, last year, the Legal Aptitude, English and GK sections were easy whereas Logical Reasoning was the toughest section followed by an easy but tricky Mathematics.
Section-wise CLAT paper analysis of previous year
Careers360 brings you the last year paper analysis of CLAT. Several exam experts unanimously agree to the fact that the overall difficulty level of the CLAT paper was easy as compared to previously held examinations.
The Legal Aptitude was the easiest section and Logical Reasoning was the toughest section. Elementary Mathematics, English Comprehension and GK sections were on the easier lines.
Harsh Gagrani, Director, LegalEdge Tutorials shared, even that the online CLAT paper of last year was easier than 2017's paper, it was tougher than that of CLAT held in the year 2016.
Rajendra Khadav, Director of CrackCLAT Tutorials believes that last year's CLAT was 'moderate to tough' in terms of difficulty level.
Legal Aptitude - This was the easiest
Logical Reasoning - This was the toughest section of all, with very tricky Critical Reasoning questions. The section had three puzzles of which one was very tough.
English section - This came as an easier section with one Reading Comprehension. Other questions were on grammar, vocabulary and cloze test.
GK - This section carried majority of the questions from current affairs. There were few static GK questions as well, but framed on the generalised topics only. There were around 14-15 static GK questions and another 25-26 questions from Current Affairs.
Legal Aptitude - This section had questions set on Legal Reasoning principles which however were easier. There were a total of 10 Legal Knowledge questions based on Indian Constitution.
Maths - This section was the most time-consuming as the questions, although not difficult, were very lengthy. The topics covered were Percentage, Profit and Loss, Algebra, Geometry etc. This section was taken as 'moderate to easy' at the difficulty scale.
CLAT 2019: How to prepare for CLAT
When securing an NLU seat is the goal, CLAT aspirants need a strategic game-plan. A strategic preparation for CLAT will include choice of best books, expert tips and tricks and proper analysis of the exam preparation which all lead to qualify CLAT 2019.
Early bird catches flies - Early the preparation, better the plan, greater the qualifying chances. When law aspirants start preparing for Common Law Admission Test as early as on year and more, they get more days to acquire in-depth knowledge of the subjects, revise their concepts, clear doubts and work more on the weaker sections.
Strong grasp of basics - Candidates need to have a strong hold of all the basics of every section. This is a simple formula; stronger the base, clear the subject-concepts, deeper the knowledge. Candidates with a stronger base will know all the nitty-gritty of the subjects, they won't face any hurdle at least in the understanding part. Once the candidates understand the subject-matter, they can accurately solve any question, no matter how tricky.
Weed out doubts - It's always better to clarify the subject-matter doubts as early as possible. The doubts are not worth keeping; they may create confusions and it's suggested to clear them through an exam expert or any subject-matter expert. With no doubts and everything as clear as crystal, candidates can solve more number of questions correctly.
Regular revision - The exam experts and CLAT toppers have always advocated for regular revision of the studied topics. The more revision, a CLAT candidate does, the much accurate, question solving skill develops. Besides, with a regular revision, CLAT 2019 aspirants won't have the risk of forgetting anything even as keeping up a regular update of all that learnt during preparation for the Common Law Admission Test.
Mock tests and Sample Papers - Undoubtedly, the mock tests and sample papers of CLAT will help candidates in practicing the questions of Common Law Admission Test. With regular practice of CLAT mock tests, candidates can check their preparation level, even as they also know their weaker and stronger sections. With this, they can work on topics and subjects in which they are weak and improve their question-solving ability. The exam experts and toppers advice taking over 100 mock tests in the last month of CLAT 2019 preparation even as the mock test can be taken as early as five months before appearing for the CLAT online paper.
Preparation analysis - While just appearing for CLAT 2019 mock test won't do all, an analysis of the mock test will complete the process. A self-analysis of CLAT mock test 2019, will help candidates in looking into the sections which need more focus. The analysis during CLAT 2019 preparation helps in an overall improvement and increasing the accuracy while keeping a check of the time taken to attempt the online CLAT paper.
Time management skills - Candidates need to work on acquiring the skill of time-management. This is what will help a CLAT 2019 aspirant in scoring more than others. The candidates appearing for CLAT 2019 should not only focus on attempting the online paper accurately but also keep an eye on the time taken to finish the paper. If it takes more time in attempting questions of the online CLAT paper, candidates have the risk of non-attempt for most of the questions, thus score less.
Keep panic out and take right pressure - There is no need to panic. The panic for CLAT or even during preparation of CLAT 2019 creates unnecessary hurdles and leads to nothing. Whereas, a cool, calm and composed mind can take the right pressures and improve on weaker sections, leading to qualify the exam.
Self-belief - CLAT 2019 aspirants should always hold the believe of their hard work. One-long year of strategic CLAT preparation won't go waste even as you have the belief to score good in the online national-level law exam. At times, this is the self-belief factor only, which helps in giving the best output ever.
CLAT 2019 preparation tips by exam experts
Different exam experts suggest their own tips and tricks to qualify CLAT even as the single goal to their suggestions and expert advises is qualifying the Common Law Admission Test and securing a seat in a National Law University.
We will take CLAT 2019 aspirants like you through the gist of advises given by our select exam experts.
Rajneesh Singh, CLAT mentor and Do-Zen Director says, "We are so much accustomed to a paper based mode that it is really difficult to imagine a computer test. The solution is practice as many online mock tests as possible. The solution is to get tortured many times till you feel the comfort."
Harsh Gagrani, Director, LegalEdge Tutorials advises CLAT aspirants to prepare strategically and get accustomed to the online pattern by spending more time with computers. He says, "Adjust your strategy, starting right now! Read the online materials. Read newspaper articles, magazine articles etc. You can also subscribe to online mock tests and solve as many tests as possible. This will boost your preparation and help you efficiently for the online exam without using a pencil."
Rajendra Khadav, Director of CrackCLAT Tutorials says, "I would suggest CLAT aspirants go for a routine study of 8-9 hours daily. However, the study hours may differ for different candidates." The CrackCLAT Tutorials Director also suggests that aspirants of CLAT should work according to a study timetable and take gaps in between the study hours. He says, "Relaxing in between the study hours is essential as it helps your brain to memorize and revise the last round of study."
Prof. Hema Raman, Director, Sri Ram Law Academy says, "It's smart to prepare for CLAT in a systematic manner. CLAT aspirants need to have a clear concept of all the sections, know the question pattern and focus on necessary components of the law entrance exam." She further advises, "Aspirants appearing for the first time will have only one month's time after their boards so they need to strategize their preparation at the earliest."
Amit Poddar, CLAT expert from T.I.M.E Coaching suggests CLAT 2019 candidates focussing on time management along with improving the accuracy factor. He says, "The CLAT 2019 aspirants need to focus on time management and attempt accuracy. When it comes to attempting 200 questions in 200 minutes in an online exam, time management is the most crucial point which should be taken care of. The candidates should strategize their attempt plan in accordance with the subjects. The CLAT aspirants should attempt the questions section-wise depending upon their question-type. However, the strategy of each test taker will vary."
CLAT 2019 preparation tips by toppers
Careers360 also brings you tips of CLAT toppers which will help you in cracking the CLAT 2019. Knowing the success story of CLAT toppers and following their CLAT preparation strategy, may guide law aspirants like you in qualifying the online Common Law Admission Test.
Let us read How to crack CLAT 2019 by following toppers' tips.
Aman Garg, AIR 1, CLAT 2018 - No sooner I entered Class 11th, I started with my law entrance exam preparations. I was very much focused as I knew what to do. I already knew that a year later preparations, would be more hectic and challenging for me. So, I decided to go for a two-year coaching programme, even as I would be able to focus on my board examinations in the 12th standard.
In the first year, I utilized the time to learn the basics of Legal Knowledge, Legal Reasoning and Static GK. I moved into Current Affairs part in the final year as I knew that the Current Affairs' questions would be from only last one year. Moreover, in the second year of my CLAT preparation, I gave mock tests and practices previous years question papers as much as I could, because I knew that this was where I could really analyze my preparation for CLAT. Yes, it was all strategic planning for CLAT preparation which helped me in moving towards my goal and this is why I never faced any problems.
Devansh Kaushik, AIR 2, CLAT 2018 - Initially my strengths were English, GK, Legal and Critical Reasoning. While my Maths and Analytical Reasoning were not up to the mark. But I was able to cover a lot of ground through extra practice in these areas before the actual exam.
I balanced my board and law entrance preparation by allotting time between them, focusing more on the latter. I hardly studied for my quarterly exams but did so for my half yearly and pre-board exams. Throughout the year I focused on CLAT as I wanted to get a good rank instead of good percentage in boards. I did my boards preparation in the last six weeks.
Anmol Gupta, AIR 3, CLAT 2018 - I took a crash course in 12th. I had got 75 marks. In my drop year, I covered each section everyday. I made sticky notes and tried to complete everyday goals in that day only, even if it took me six hours to do it. I never missed even a single section in my everyday schedule. Consistency is the key. For maths, I did 20-40 questions daily. For reasoning, I solved various questions of analytical reasoning from books like RS Agarwal. For legal, I solved the mocks of my coaching and other test series. For English, I did one reading comprehension daily (LSAT material is the zenith for this). I read novels for my vocabulary and made sentences with new words that I came through. For GK, I referred to various websites and magazines like Competition Forum and Pratiyogita Darpan.
Rajat Maloo (CLAT 2017 AIR 1) - The foremost key or strategy is to be confident about yourself and your preparations. My maths has always been strong, so I did not have to follow any strategy there as such.
For GK, I made sure I followed all national and international events including sports. I read newspapers, magazines and online articles, not only as a way of improving my GK but also to hone my language skills.
For Legal Aptitude, I feel one must prepare from the available books, online materials and by reading the latest case orders, or by simply focussing on reading the Indian constitution in detail.
Radhika Sarda (CLAT 2017 AIR 3) - I began my Common Law Admission Test preparations way back at the end of July. I structured a study-plan for 10 months, while I determined to take one-year drop for the CLAT after passing my Class 12 board examination. I devoted six hours on a regular basis for self-study even as I took coaching guidance from Career Launcher. During the first few months of my preparation for CLAT, I cleared the basic concepts of each subject-matter as per the CLAT syllabus.
Whenever I had any doubt, I would note it down and discuss it with my friends and teachers, understand it thoroughly and then move onto the next topic. This method helped me a lot.
The next phase of my CLAT preparation included solving questions based on my understanding of the subject-matter. I would not leave any question unsolved. If I got stuck in a question, I would try to find all possible ways of solving it. I think it was this consistency which enabled me to achieve this success.
The final phase was focusing more on the weaker subjects.
Himanshu Ashwani (CLAT 2017 AIR 5) - In the beginning, I was not sure what to study. I was not following any schedule, but after getting serious for my studies, I started devoting four hours in a day to my studies apart from my coaching classes. With the help of weekly mock tests, I started improving my weak areas.
I solved the CLAT question papers from 2008 to 2016. I started solving them section-wise and it took me three days to solve the English section alone from the past papers. There is no need to prepare from too many materials as you might get confused.
CLAT 2019 Important Books
Now as CLAT 2019 aspirants are aware of the CLAT toppers strategies and have got the advices from exam experts, it's time that they begin their CLAT 2019 preparation. But preparation of CLAT also need a list of good books.
Here, we list out select books as suggested by different CLAT experts that may help you in better understanding of the subject-matter and qualifying CLAT 2019.
Most referred and experts recommended books for CLAT 2019 preparation
Word Power Made Easy by Norman Lewis

English is Easy by Chetnanand Singh

Butterworths Lexis Nexis

Analytical Reasoning by M. K.Pandey

Verbal Reasoning by R.S. Aggarwal

Objective Arithmetic by R.S. Aggarwal

Analytical and Logical Reasoning by R.S. Aggarwal

GK Today

Manorama Year Book

India Year Book

Universal's LLB Entrance Guide
Watch Video on CLAT 2019 Best Books

With this, we at Careers360 wish you, 'All the Best' for your CLAT preparation. Keep posting your questions on our Careers360 QnA platform wherever and whenever you face any problem during your preparation for CLAT 2019.
Questions related to CLAT