CLAT 2020 - Preparation Tips, Syllabus and Best Books
CLAT 2020 - Among the most popular and competitive entrance exam for law aspirants in the country, CLAT is conducted for admission to 5-year LLB and LLM courses offered by the 21 participating NLUs. CLAT is conducted on a rotational basis by the NLUs, moving from older to newer NLUs. So, CLAT 2020 is likely to be conducted by the National University Of Study And Research In Law (NUSRL), Ranchi. CLAT 2020 will be a pen-and-paper based exam of 2 hours duration. The UG paper is completely objective-type, whereas PG paper is part objective and part essay-type. Preparing for the exam can be daunting, unless the CLAT aspirant is well-versed about the many contours of the exam, like knowing what is in the syllabus, best books, etc; further a few expert tips can help the candidate set the ball rolling in the right direction, which is why we at Careers360 bring you CLAT 2020 - Preparation Tips, Syllabus and Best Book, a complete guide to ace the exam.
Latest: CLAT 2020 to be conducted on May 10 with modified exam pattern. CLAT application form to commence on January 1.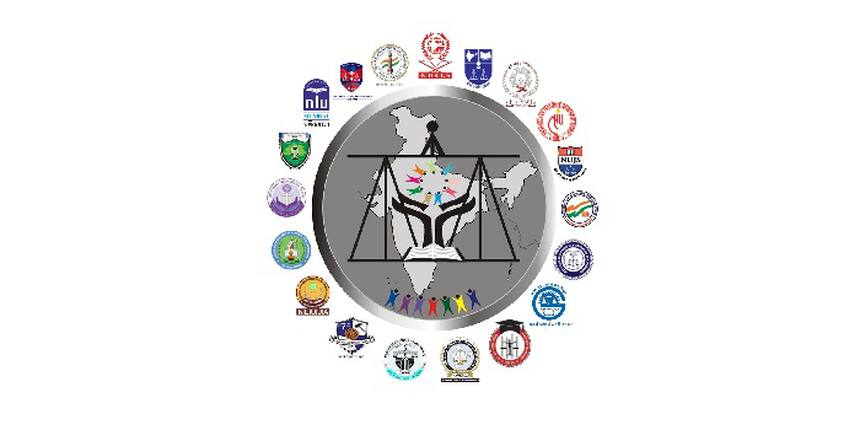 CLAT 2020: At a Glance
Particulars

Description

Name of the exam

Common Law Admission Test

Popularly known as

CLAT

Conducting authority

NUSRL, Ranchi




Note: the 21 participating NLUs conduct the exam on a rotational basis

Mode of exam

Pen-and-paper based

Number of seats (NLUs only)

UG: Around 2500 seats

PG: Around720 seats

Number of test takers

50,000 +

Participating NLUs

21
CLAT Important Dates 2020
The candidate by consulting the important dates of CLAT 2020 will be able to keep track of all the upcoming events without miss.
CLAT 2020 Important Dates
| | |
| --- | --- |
| Events | Dates |
| Notification about the exam | 1st week of October, 2019 (Announced) |
| Online application form starts | 1st January, 2020 (Announced) |
| Last date to apply | 3rd week of April, 2020 |
| Availability of admit card | 2nd week of May, 2020 |
| CLAT 2020 exam | May 10, 2020 (Announced) |
| Release of provisional answer key | Last week of May, 2020 |
| Release of final answer key | 1st week of June, 2020 |
| Declaration of CLAT 2020 | 2nd week of June, 2020 |
| Commencement of counselling | 2nd week of June, 2020 |
CLAT Exam Pattern 2020
Unless one knows what types of questions will be asked, about the marking scheme, exam duration, it will be well high impossible to effectively prepare for an exam like CLAT. So, it is highly recommended that the candidate consults the exam pattern of CLAT 2020 when preparing for the exam. The CLAT exam pattern will give the candidate proper direction, like candidates will know that they only need to prepare for objective type questions if they seek admission to UG courses. However, the story is a little different for PG courses, as the test in this case includes both essay and objective-type questions. Further, the exam being conducted in pen-and-paper mode, the candidate will be given OMR sheets, where responses have to be entered by darkening the correct circle.
The authorities are going to update the exam pattern for CLAT 2020. As per the updates, the number of questions to be asked in the CLAT 2020 (UG) will be reduced to 120-150 from 200. Moreover, from this year, some comprehension based questions will be asked from quantitative aptitude, English, Current affairs, deductive reasoning and logical reasoning. thus candidates are advised to be wary of the chainging CLAT exam pattern.
CLAT Syllabus 2020
The candidate while preparing for the CLAT 2020 exam must consult the CLAT 2020 syllabus, as it outlines the sections and section-wise topics from which questions will be asked in the entrance exam. Please note that the syllabus CLAT 2020 will be program specific. Meaning, candidates seeking admission to undergraduate course need to refer to the syllabus for 5-year LLB course while postgraduate candidates need to refer LLM course.
CLAT Syllabus 2020 - Under graduate law program (5-year integrated)
Subjects
English and comprehension
Elementary Mathematics (Numerical Ability)
General Knowledge and Current Affairs
Logical Reasoning
Legal Aptitude
Total
CLAT Syllabus 2020 - LLM program
| | | |
| --- | --- | --- |
| Sections | Number of Questions | Marks |
| Constitutional Law | 40 | 40 |
| Other Law Subjects such as Contract, Torts, Criminal Law, International Law, IPR and Jurisprudence. | 60 | 60 |
| | 100 | 100 |
How to prepare for CLAT 2020?
When preparing for an exam like CLAT 2020, one can't afford to put a foot wrong, especially if the candidate seeks to get a top rank and thus get into one of the top ranked NLUS, say NALSAR.
Here are some CLAT 2020 preparation tips:
Start your preparation early - This way you will have enough time to complete the basics and then move on to meaty matters, like reading more advanced books, tacking sample papers, and taking mock tests.

Have a plan and stick to it - The study plan must reflect your strengths and weaknesses. Allot more time for the difficult topics and make room for revision; that being said strong areas shouldn't also be neglected.Also, once the study plan is up, don't keep on changing it, unlessunavidable.

Stay updated about the syllabus and exam pattern - It is a very basic thing, but that many tend to overlook, especially the finer points. If you don't want to get a not-so-happy surprise on exam day, go through the syllabus and exam pattern carefully. Find out which chapter is covered and which is not, the marking scheme, the exam pattern, etc.

Overcome doubts - If you come across a problem that even after so many attempts remains a mystery, better get it fixed and explained by an expert (who can be your teacher or relative). It is because, if you let it fester, it will create more doubts and cut your confidence.

Do revision on time - One mistake that many candidates make is they take revision casually. DO that at your own peril. It is because proper revisions may make a topic like second nature. Alternately, you miss your revisions, and a time will come when the topic will look like you are reading it for the first time.

Solve sample papers - The reason being, CLAT sample papers contain similar types of questions to those asked in the entrance exam. So, the candidate will learn about time management, weightage each section carries, etc. Sample papers should be ideally solved after completing a topic; for example, the candidate can try all the questions related to a completed topic from the sample paper.

Take mock tests - There is no time frame to take CLAT mock tests. So, you can take them even after you have completed a topic or a section. Mock tests are a great way to learn time management and getting used to exam pressure.

Keep calm and stay healthy - Preparing for an exam like CLAT, day in and day out, could be draining and could sap one mentally. To stay focused and calm in such a situation, the candidate then should not think too far ahead and live in the moment. Also, take proper breaks, get involved in some extracurricular activities, or anything that lightens the mood. Also, sleep the full quota of hours and eat healthy. Remember, when you are properly rested and fed, you mind would be at its sharpest.
CLAT 2020 preparation - Experts Tips
When talking about CLAT preparation tips, expert tips are highly valued because the experts bring their vast experience and knowledge to the table. Many of these experts have seen the ebbs and flow of the exam, have interacted with toppers and also those who lost out. So, they are the whole package and can give key insights and perspectives.
Here are some tips shared by some of the leading experts of the country.
Rajneesh Singh, CLAT mentor and Do-Zen Director says, "We are so much accustomed to a paper based mode that it is really difficult to imagine a computer test. The solution is to practice as many mock tests as possible. The solution is to get tortured many times till you feel the comfort."
Harsh Gagrani, Director, LegalEdge Tutorials advises CLAT aspirants to prepare strategically and get accustomed to the exam pattern. He says, "Adjust your strategy, starting right now! Read online as well as offline materials. Read newspaper articles, magazine articles etc. You can also subscribe to mock tests and sample papers to solve as many tests as possible. This will boost your preparation."
Rajendra Khadav, Director of CrackCLAT Tutorials says, "I would suggest CLAT aspirants go for a routine study of 8-9 hours daily. However, the study hours may differ for different candidates." The CrackCLAT Tutorials Director also suggests that aspirants of CLAT should work according to a study timetable and take gaps in between the study hours. He says, "Relaxing in between the study hours is essential as it helps your brain to memorize and revise the last round of study."
Prof. Hema Raman, Director, Sri Ram Law Academy says, "It's smart to prepare for CLAT in a systematic manner. CLAT aspirants need to have a clear concept of all the sections, know the question pattern and focus on necessary components of the law entrance exam." She further advises, "Aspirants appearing for the first time will have only one month's time after their boards so they need to strategize their preparation at the earliest."
Amit Poddar, CLAT expert from T.I.M.E Coaching suggests CLAT 2019 candidates focussing on time management along with improving the accuracy factor. He says, "The CLAT 2019 aspirants need to focus on time management and attempt accuracy. When it comes to attempting 200 questions in 200 minutes in an offline exam, time management is the most crucial point which should be taken care of. The candidates should strategize their attempt plan in accordance with the subjects. The CLAT aspirants should attempt the questions section-wise depending upon their question-type. However, the strategy of each test taker will vary."
CLAT 2020 preparation tips by toppers
Careers360 also brings you useful tips from CLAT toppers, people who have been there and done that. These CLAT toppers share some of their favourite preparation tips that can be emulated by the aspiring candidates to achieve similarly stellar results.
I attended school regularly. I did not miss my school for CLAT preparation and I prepared for my boards till the end. I tried to prepare for both simultaneously. In the end, for boards, I did not have to leave CLAT preparation. And the burden on me was less.
Saumya Singh, AIR 1, CLAT 2019 - I made it a point to attend school regularly. Also, I did not miss my school for CLAT preparation and I prepared for my boards till the end. I tried to prepare for both simultaneously. In the end, for boards, I did not have to sacrifice CLAT preparation, which reduced the burden.
As part of my preparation, I solved close to 30 mock tests when I was in class XI and up to 50 of them in class XII. In my mind, there is no ideal time to start one's preparation, as nobody can actually complete the CLAT syllabus. I started taking mock tests in August 2017 in class XI. So, one can start taking mock tests after one-two months of preparation. This will help you keep a check on what has been done and what is remaining.
Harsh Tomar, AIR 2, CLAT 2019 - I only began my preparation for CLAT after my class XII. I took a drop for the preparation.
Mock tests are very important for clearing CLAT, because it gives you an idea of what the exam day would be like. My coaching gave us mock tests with difficulty levels ranging from easy to moderate to difficult. It prepares you for the d-day. You get into the habit of solving questions in a defined time. You can divide your time for every section and have an exam day strategy in place. But merely solving mock tests is not enough, you have to analyse them. Rectifying your mistakes is more important.
Anurag Tiwari, AIR 3, CLAT 2019 - Of the five sections, English was my weakest link, so I put more focus on improving this section. In the first six months of preparation, English was the priority. I read newspapers like The Hindu and The Times of India. Additionally, I read around 40-50 novels that year. Reading created a platform, after which I started practicing questions on English grammar from 'Objective General English' by Arihant. For vocabulary, I used 'Word Power Made Easy' by Norman Lewis. And for para jumbles and reading comprehension, I used my coaching material.
Aman Garg, AIR 1, CLAT 2018 - The moment I entered Class 11th, I commenced my law entrance exam preparations. I was very much focused as I knew what to do. I already knew that a year later preparations, would be more hectic and challenging for me. So, I decided to go for a two-year coaching programme, even as I would be able to focus on my board examinations in the 12th standard.
In the first year, I utilized the time to learn the basics of Legal Knowledge, Legal Reasoning and Static GK. I moved into Current Affairs part in the final year as I knew that the Current Affairs' questions would be from only last one year. Moreover, in the second year of my CLAT preparation, I gave mock tests and practice previous years question papers as much as I could, because I knew that this was where I could really analyze my preparation for CLAT. Yes, it was all strategic planning for CLAT preparation which helped me in moving towards my goal and this is why I never faced any problems.
Devansh Kaushik, AIR 2, CLAT 2018 - Initially my strengths were English, GK, Legal and Critical Reasoning. While my Maths and Analytical Reasoning were not up to the mark. But I was able to cover a lot of ground through extra practice in these areas before the actual exam.
I balanced my board and law entrance preparation by allotting time between them, focusing more on the latter. I hardly studied for my quarterly exams but did so for my half yearly and pre-board exams. Throughout the year I focused on CLAT as I wanted to get a good rank instead of good percentage in boards. I did my boards preparation in the last six weeks.
Anmol Gupta, AIR 3, CLAT 2018 - I took a crash course in 12th. I had got 75 marks. In my drop year, I covered each section everyday. I made sticky notes and tried to complete everyday goals in that day only, even if it took me six hours to do it. I never missed even a single section in my everyday schedule. Consistency is the key. For math, I did 20-40 questions daily. For reasoning, I solved various questions of analytical reasoning from books like RS Agarwal. For legal, I solved the mocks of my coaching and other test series. For English, I did one reading comprehension daily (LSAT material is the zenith for this). I read novels for my vocabulary and made sentences with new words that I came through. For GK, I referred to various websites and magazines like Competition Forum and Pratiyogita Darpan.
CLAT 2020 Important Books
Books have the potential to make or break one's preparation. If the books selected for CLAT 2020 preparation are good and reliable, the candidate can understand concepts much better and faster. Also, books in this category tend to have sufficient practice material to aid understanding and memory.
Best books recommended by experts for CLAT 2020 preparation
Word Power Made Easy by Norman Lewis

English is Easy by Chetnanand Singh

Butterworths Lexis Nexis

Analytical Reasoning by M. K.Pandey

Verbal Reasoning by R.S. Aggarwal

Objective Arithmetic by R.S. Aggarwal

Analytical and Logical Reasoning by R.S. Aggarwal

GK Today

Manorama Year Book

India Year Book

Universal's LLB Entrance Guide
Questions related to CLAT
Showing 6936 out of 6936 Questions